The future of SUP is bright
Posted on October 30, 2014 by Flying Fish Paddle Sports
11 year old Dylan pushing his dad Jason in the Chattajack31
The future of our sport is obviously bright, Izzy Gomez is the world champion on the Stand Up World Tour at the age of 14! But, I wanted to give some props to some young kids you may not know. It was so nice to see all the young talented paddlers this past weekend at the WPA Championships. Not only are these 17U paddlers competitive in their age group but many of these young guns are giving guy and girls in the 18-49 class a run. The WPA Championships was not the only big race going on in the SE this past weekend, there was also the Chattajack 31, a 31 mile race! Yes, it's not a typo, and yes there were 17U paddlers that tackled the 31 mile course. The inspiration for me to write this post, was Dylan Geiger, an 11 year old paddler who I first met at our Flying Fish Spring Paddle Challenge. The second I met this young paddler I had instant respect for him and his ability. Dylan and his dad Jason tackled the Chattajack 31 on a tandem stand up, and after months of training together not only did they finish the 31 miles, but they finished 2nd overall for the SUP's. What a huge accomplishment for this father and son team. I followed their story leading up to the race and Jason gives all the credit to Dylan, who continually pushed him through their training sessions. I can't imagine the bond that this adventure has created between a father and son, let's use them as inspiration to continue to grow this sport with young people. SUP is more then a watersport, it's a lifestyle that benefits the heart and soul, just ask Jason and Dylan.
Here is a list of young (17U) names you should remember. I'm sure there are names that I am leaving off, but here are the ones that I have met and seen paddle personally. Some of these kids are competitive in both SUP racing and surfing.
Top young girls:
Zoe Benedetto- 9 yrs. old (Team Flying Fish)-surf
Lexi Alston- 12 yrs. old - race
Milla Navarro- race
Annette Garcia- race/surf
Top young boys:
Dylan Geiger- 11 yrs. old - race
Joey Huempfner (Team Flying Fish) - race
Conrad Garcia - race/surf
Conner Rush - race
Quintin Chiapperino - race/surf
Austin Hollingshead - race
Chris Rockwood - race/surf
Andrew Slaughter- (Team Flying Fish) - surf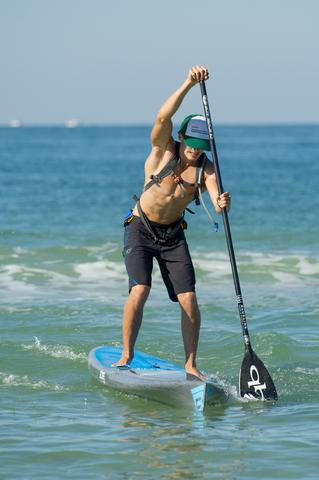 16 year old Joey Huempfner at the WPA Championships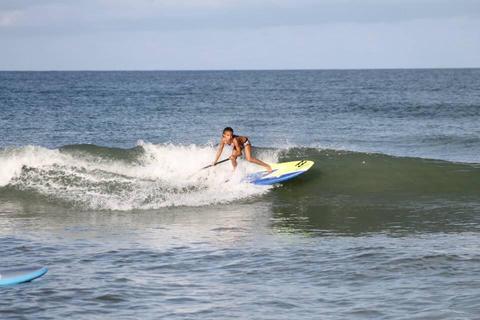 9 year old Zoe Benedetto tearing up a wave in Stuart, FL.